Introducing the Curated Collection; limited-edition Maui Jim frames featuring the work of internationally renowned Maui artist Charlie Lyon. At Maui Jim, we believe the outside world is a work of art. That's why we want you to see it through sunglasses that are, too.

SHOP NOW or CONTACT US to find a retailer near you.

Call us at 888-666-5905, fill out a contact form, or start a chat using the orange balloon on the lower right of the page.
An ode to Hawaii:
its air, sea, land and the natural life that occupies it.
Experience the full spectrum
of nature's palette with every brush stroke of sea, sky and sun rendered crisp, clean and vibrant before your eyes. Just like a painting.
Be captivated…
with the artistry and the beauty of the world you see through our lenses.
The sky, the sea and the islands make up the foundation of the painting. Taken together, the imagery represents the rhythm of life in the islands—my own Maui Jim lifestyle. It is my wish that you experience the elements as they unfold in front of you, creating moments of appreciation and joy." – Artist, Charlie Lyon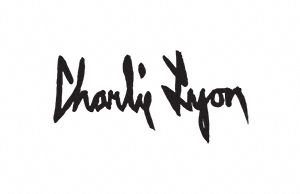 Every purchase includes
a beautifully-crafted gift box, premium hard-sided case, and a coordinating cleaning cloth.